The Ultimate Office Fit Out Checklist
First things first, what is an office fit out? an 'office fit out' is a term used to describe the process of making interior spaces suitable for occupation, and it is commonly used when referring to developments.
There are many reasons as to why you would decide to have an office fit out or refurb. Perhaps the team is growing and therefore you require a larger and more functional office space. Or maybe it's time to change the outdated decor and ill-functioning appliances that you hear your staff constantly moaning about. Whatever the reason, there's one thing for certain, it isn't going to be a small task! That's why we bring you our ultimate office fit out checklist to help you successfully plan and prepare for your exciting new project.
Why Create An Office Fit Out Checklist?
Planning an office fit out is no small feat, and therefore requires a lot of planning, which is where your office fit out checklist comes in. It can sometimes involve altering structural aspects such as partitions and suspended ceilings, to integrated ventilation and air conditioning, and so much more. So by creating a diligent, step-by-step plan it will help you keep you on track of the environmental and workplace regulations that you must follow, in addition to ensuring that the project stays on budget, and on schedule.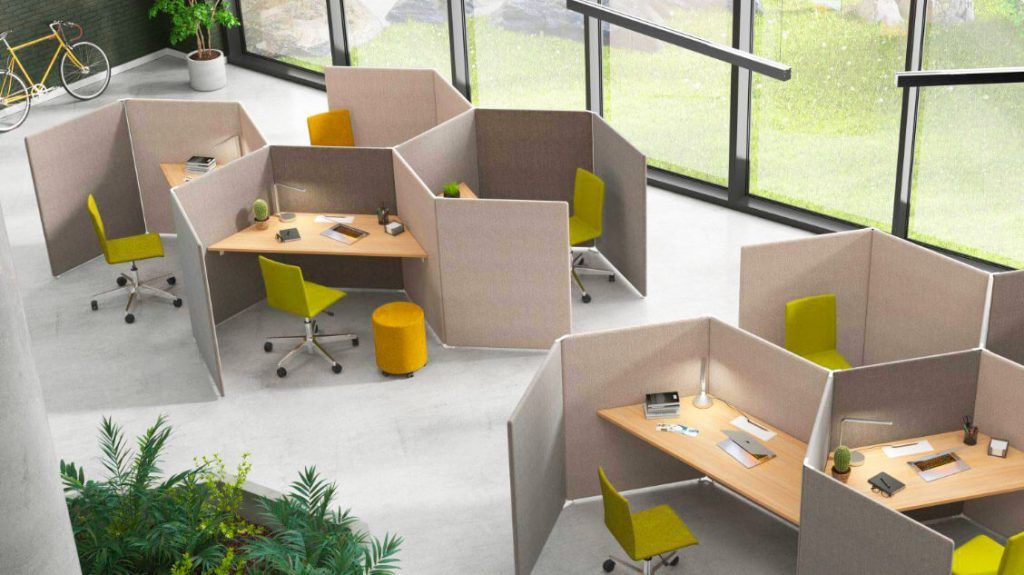 Where Do I Start?
Involve Staff In The Office Fit Out Plan
Put your team at the heart of the project! By involving your employee's in the office fit out plans from the outset and maintain a good line of communication throughout, and keep them up to date with any developments. This will help ensure a smoother, and possibly speedier process. Ask their opinions on the current design, what it's currently missing, what they would like to see in the new project and so on.
Set A Budget
With big projects can come big costs, so by outlining a clear and realistic budget from the outset it will provide you with an understanding of what you can and can't afford. Make sure to look around and compare costs for furniture, IT equipment, re-fit works and furniture installation to ensure you're getting a good deal for your office fit out.
Planning and Zoning
Planning and zoning are essential when it comes to any office fit out project. You'll need to map out your new office space. Plan the seating areas, meeting areas, where the network access and power points will go, and so on. By doing this you'll help to ensure a functional office space that promotes productivity.
Zoning is very important. Think about the daily activities of your staff, from time spent at their desk, to meeting spaces and so on. Ensure you create quieter zones set away from the socialising areas. Consider positioning desks in a way that will encourage productivity, and avoid the glare of day time sun.
Create An Office Fit Out Project Plan
Make a (project) plan of action! Create a detailed and well thought out plan of all the major milestones, which will help to work out a timeline for your office fit out. By holding regular meetings with the contractors it will allow you to stay up to date with the goings on, and deal with any issues that may have come up.
As a business owner, you have responsibilities to cover. Therefore before any work begins, ensure that you are following Construction (Design & Management) Regulations 2015, and that your contractors are following Health & Safety requirements for the project to be carried out safely.
Office Furniture
An essential to every office – furniture! You'll need to figure out how much you need, whether you want it to be branded, or uniform. Make sure you involve your staff in choosing office furniture, get their opinions and see what would work best for them. Office furniture can be expensive, so depending on your budget, you might want to consider renting rather than buying. You can view our range of office furniture on our website today for inspiration.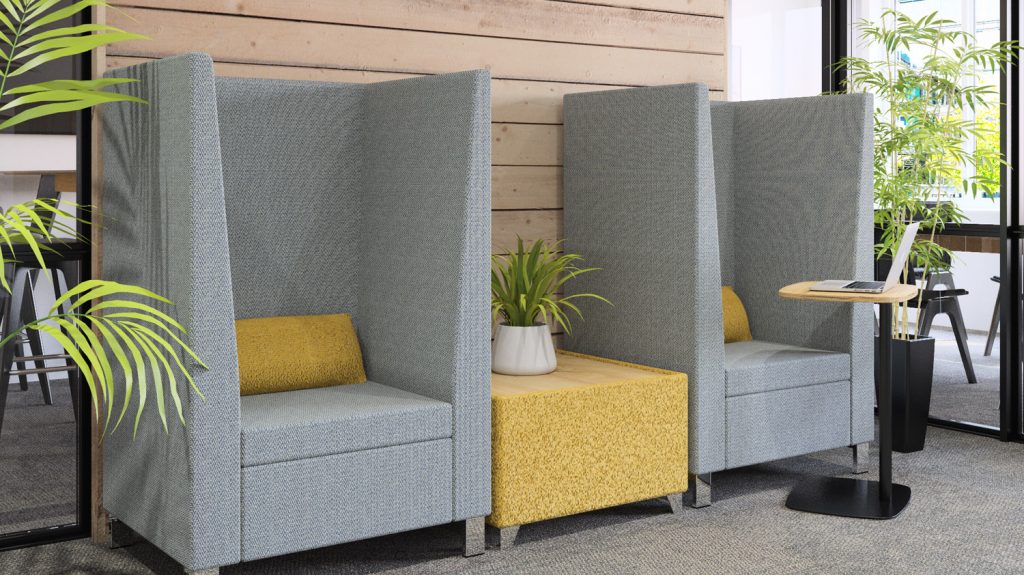 Office Storage
Storage is often a majorly overlooked component in an office fit-out project. But it is absolutely essential to get it right. Figure out what sort of storage you need for office supplies, and cut down on clutter by getting off-site cloud storage for your documents and files.
IT and Technology
Poor implementation of technology can lead to many issues, including bottlenecking and ongoing staff frustration. In order to avoid this make sure you calculate the broadband bandwidth required for your office. By installing two wifi networks, a secure one for staff and a public one for guests, you will also be able to cut down on the need for ethernet cables.
Final Walk Through
Once your office fit-out is complete, always make sure that you book some time with your project manager to walk you through the work that has been carried out. You want to see the changes and hear exactly what has been done with your money, right? So now is your chance to ask all of the questions you can think of, discuss any snags and agree on any solutions there and then to book them in efficiently.
For more information on Office Fit-Outs, check out our other Office Fit-Out blogs:
How Can Office Options Help?
Office Options can help with any office fit-out project that your business has in mind. From large scale, to intimate, boutique style fit-outs. If you would like to discuss the initial idea of an office fit-out, or you would like to begin to put the wheels into motion, then please don't hesitate to get in touch with our team today and make your dream office a reality!