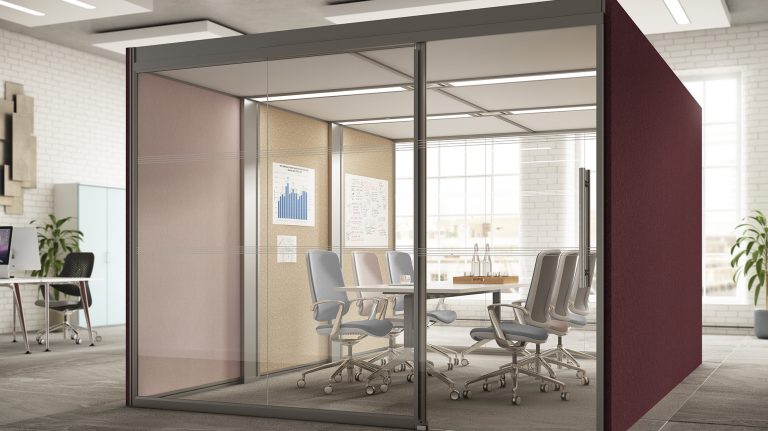 As part of our refurbishment and fit-out packages, we supply and install all types of internal office partition walls, from solid drywall stud partitions to full height glass walls, moving walls and acoustic panel partitions. This can range from office dividers to a partition wall to full glass office partitions and more.
How Can We Partition Your Office Space?
Office Options can provide bespoke office designs that factor in an office partition system to suit your requirements. Whether you want a combination of open plan working areas, with more private workstations, or the ability to alternate flexibly between the two, office partitioning can be the solution.
Depending on the look and style of your brand, we can offer a full range of different office partitions and dividers to suit your purpose, in a range of materials with custom features that can be used to your benefit.
From glass wall partitions, to office screen partitions and acoustic panels, take a look at the Office Options selection of office partition options today:
Glass Wall Partitions
Glass walls are commonly either 'frameless', which are near-continuous walls of glass with either flush glass or contrasting solid door options, or demountable, where glass panels (and solid sections if required) are mounted in an aluminium or timber track.
Black framed and barred 'Crittal' style partitioning is a very popular partitioning systems option that gives a modern industrial edge to the office environment.
Glass partitions and walls can be single or double glazed, offering different levels of acoustic performance, and double glazed walls can be supplied with integral privacy blinds. We also supply and install fire-rated glass partitioning where required to meet Building Control regulations. Whether you're interested in frameless glass partitions or single or double glazed partitions,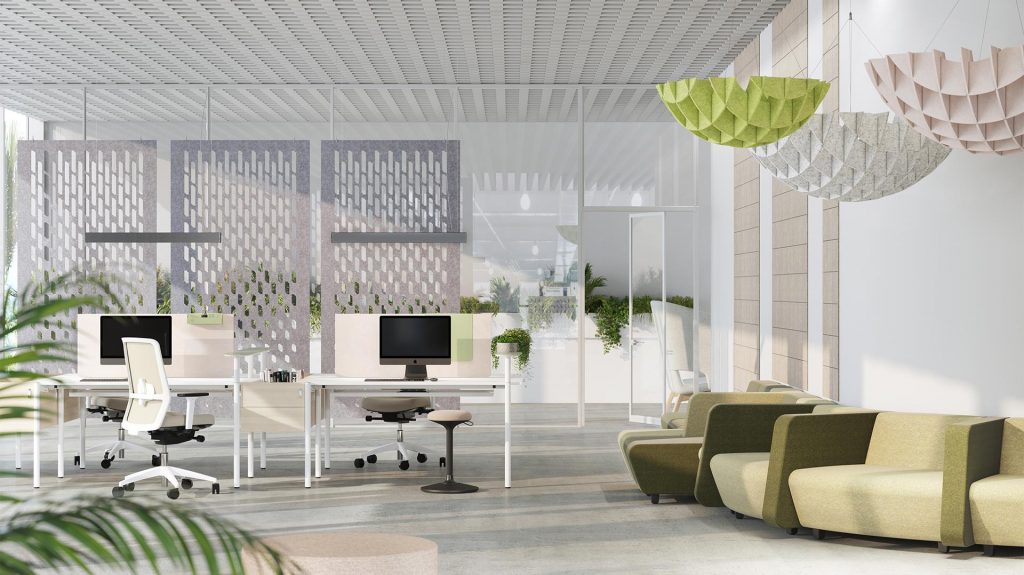 Custom Window Manifestation
We can apply customised window manifestation (frosting) and full-colour or obscuring window film to doors and windows to enhance corporate branding or provide privacy where required.
Glass manifestation is also useful in preventing potential accidents, as large stretches of glass can sometimes become hard to see. Adding window manifestation to the glass makes it easier to spot.
Moving Walls
Moving or retractable walls provide flexibility for meeting spaces and other work areas. We can offer these to almost any specification, in any finish to suit the location. An excellent option for agile multi-use environments, allowing you to alternate between large or small spaces depending on the requirement.
Acoustic Panel Partitions
Acoustic panel partitions and screens are increasing in popularity both as an attractive means of defining work zones, and as an acoustic solution to reduce sound bounce in an open plan area. A portable, sound reducing partition can give added privacy, and reduce disruption between office spaces, and the new PET felt screens made from recycled plastic are a very creative and environmentally friendly solution - ask us for further details!
Office Screen Partitions & Silent Rooms
Office screen partitions have become increasingly popular since the pandemic for use in social distancing and protection, however they have been used historically long before this as a way to segregate office space, provide individual employee privacy, and to reduce noise disturbance.
Compared with  most other office partitioning systems, office screen partitions are a very cost-effective  way to split a big office space, dividing up areas and creating new work spaces where required, and silent rooms, meeting pods and phone booths are excellent for creating quiet zones where staff can concentrate or have private group discussions in open plan office areas. All these options have the added advantage of being flexible and relocatable solutions which can be moved or removed as office space requirements evolve. The options here are endless; our consultants and interior design team will be happy to help and advise you on the most effective solutions for your specific requirements.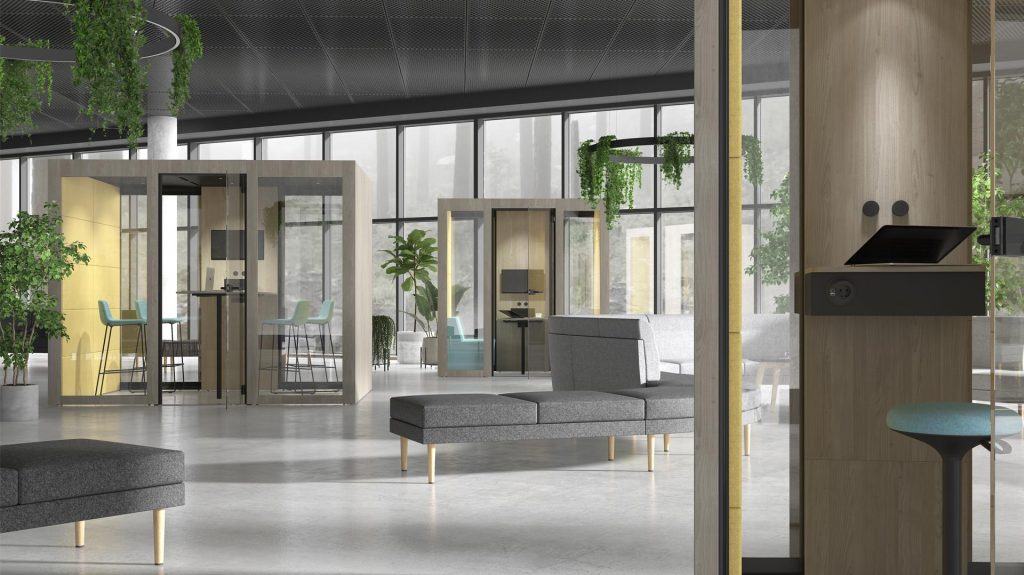 FREE initial consultation, design proposal & quotation
Get in Touch