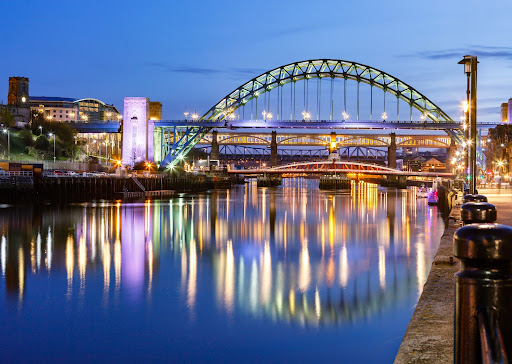 Does your business need an office refurbishment or a new design? Whatever your office space needs, we at Office Options can provide you with a range of bespoke fit-out services.
Office Options can carry out a number of different services to offices in Newcastle upon Tyne, the wider Tyneside area and even the full North East!
How Can Office Options Help?
Our well-qualified team of fit-out experts can provide your office space with fit-out services across Newcastle upon Tyne, North Tyneside and the whole of the North East. Some of the services offered by our team include however are not exclusive to:
Suspended ceiling installation
Flooring installation
Mezzanine floor construction
FREE initial consultation, design proposal & quotation
Get in Touch
Our Office Projects in the Newcastle upon Tyne and Wider Tyneside Area:

Aligning with Newcastle International Airport's chosen colour scheme, Office Options' furniture perfectly complements the bold design of both the hourglass Control Tower and the Administration Office.
Services this project included:
Admin Office
Workstations
Storage
Reception
Executive suites
Canteen
Boardroom
Control Tower
Workstations
24-hour seating
Breakout seating
Canteen
Boardroom