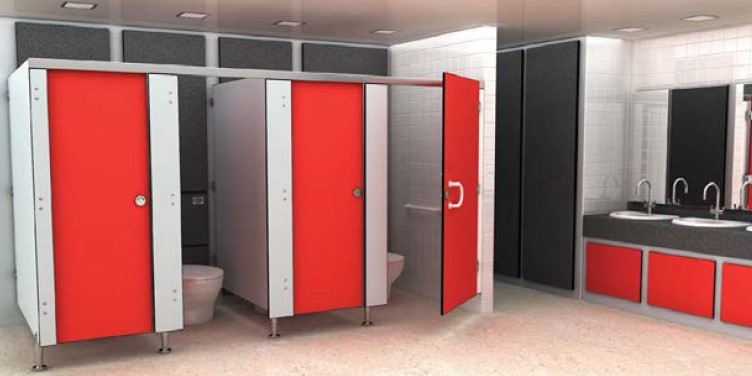 Office Options can provide you with changing room, locker room and washroom refurbishments that will transform these spaces in your office. Secure, high quality fittings are essential in these areas to withstand frequent use and heavy wear and tear, so we will provide a cost effective solution designed to your requirements.
Office Changing Room & Locker Room Refurbishments
Office Options designs customised changing room and locker room refurbishments to suit your needs, from large scale refurbishments to smaller fit outs. We will carefully manage the changing room refurbishment process with you to ensure outstanding results, on time and to budget.
Office and factory changing room refurbishments can be complex projects that need multiple elements taking into consideration. Thorough planning and multiple expert professionals from designers and space-planners to joiners, electricians, plumbers and fitters will come together to carry out the refurbishment efficiently, within your budget, and to the highest standard.Whether it is a new changing room or a current changing room being refurbished, the process will be undertaken in stages, led by an experienced project manager and with minimal disruption to your business.
We can transform your locker rooms and locker units into aesthetically pleasing, durable spaces that will withstand frequent use. Office locker rooms should be functional and reliable, whilst also being pleasant spaces that are easy to navigate and use. Whether you require full locker room refurbishments, or lockers built into a wider changing room project, Office Options can help.
If your changing and washroom refurbishment project requires new bench seating areas, or bench seating included in the design we can create these on a bespoke basis for you, tailored to your exact requirements. We use high quality materials for any bench seating, ensuring both aesthetically pleasing and long lasting results.
Office Washroom Refurbishments
Office Option have extensive expertise in washroom fit-out and refurbishment projects, meaning we are best placed to manage the varying aspects of the job, the technical requirements, and to uphold the level of service our clients expect. Our priority is getting the job done to the highest standard with minimal disruption for such an essential area of the office.
The condition of an office's washroom facilities is often taken as an indication of how well a business takes care of its staff. If your office washrooms could do with an upgrade, Office Options can help coordinate all aspects of your project, resulting in high quality washroom transformations that offer a pleasant experience for all comfort breaks. From sinks and washing areas, to private toilet cubicles and vanity areas, we can provide bespoke designs and solutions to suit your business requirements for both staff and visitors.
Shower areas, disabled access toilets and baby changing facilities can all be planned into your project at design stage to ensure maximum efficiency and user convenience. We provide the complete solution for these areas, including shower cubicles, anti-slip flooring, wipe-clean wall panels, lighting and ventilation. We can also offer a vast choice of benching, lockers, toilet cubicles, vanity units, and sanitary ware.
Finally smaller details such as hand dryers, waste paper bins and towel and soap dispensers are also considered.
Get in touch for an Office Changing Room, Locker Room or Washroom Refurbishment!
If you are considering a refurbishment for changing rooms or changing room facilities then get in touch with our friendly and experienced team who are on hand to answer any questions you have. We offer a FREE initial consultation, initial design proposal and quotation so contact our dedicated team today.
FREE initial consultation, design proposal & quotation
Get in Touch