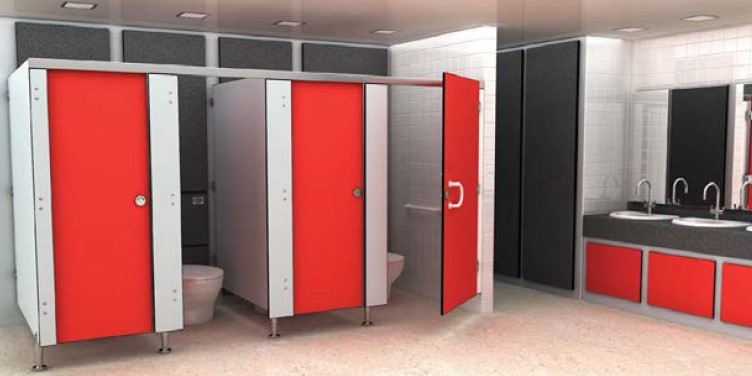 At Office Options we understand that changing rooms, locker rooms & washrooms are subjected to a lot of heavy wear and tear. There is a strong need for a sturdy, cost effective solution, alongside secure and robust fittings.
Washroom Fit-Outs
Our expertise in washroom fit-outs means we understand the complexities of the job, whereby multiple trades need to work in collaboration with one another to get the job done effectively. We are fully equipped to work to tight deadlines, as we understand no-one wants their toilets to be out of action for longer than absolutely necessary!
Shower Areas
Shower areas, disabled access toilets and baby changing facilities can all be planned into your scheme at design stage to ensure maximum efficiency and user convenience.
We provide the complete solution for these areas, including anti-slip flooring, wipe-clean wall panels, lighting and ventilation. We can also offer a vast choice of benching, lockers, toilet cubicles, vanity units, and sanitary ware.
Finally smaller details such as hand dryers, waste paper bins and towel and soap dispensers are also considered.
FREE initial consultation, design proposal & quotation
Get in Touch