Refurbishment project of rest rooms
Detailed 3D CAD designs were produced for each rest room giving the clients and staff a clear vision of what to expect.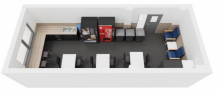 Each rest room consisted of a new kitchen area alongside a relaxing and dining zone. Office Options fitted new scratch-resistant half-height wall cladding, redecorated, upgraded the electrical and plumbing services, added TV points, installed new anti-slip vinyl flooring, suspended ceiling tiles and furniture.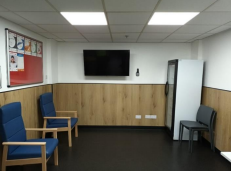 The rest room projects were refurbished in sequence, and the project was carefully project managed ensuring each room was complete and handed over to the client ready for staff use prior to works commencing on the next area.
The result: a set of fresh, clean and practical restrooms for NSK staff to relax in!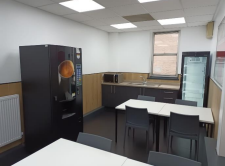 FREE initial consultation, design proposal & quotation
Get in Touch