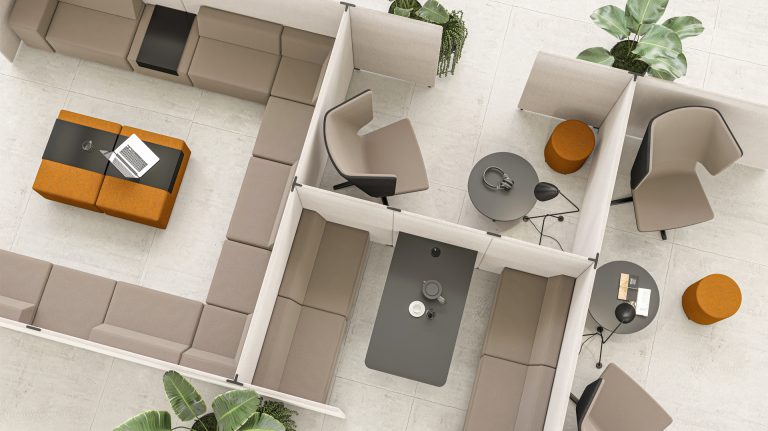 Our workspace consultancy approach includes a comprehensive 'design, develop and deliver' strategy to ensure your new offices have the inbuilt flexibility to evolve with your business in a changing work environment.
Agile & Hybrid Working
As many companies turn to agile and hybrid working patterns, staff in some businesses are only occasionally spending time in the office, or using it primarily as a meeting point. The office space and layout needs to be capable of easily adapting to changing circumstances, and provide an effective support base for the team and for customers.
Interior Design & Furnishing
We work with you to develop and realise your goals and objectives, maintain and improve team communication channels, and enhance team work areas within your organisation via outstanding interior design and furnishing.
Our design team provides CAD floor plans and 3D renders, mood boards, furniture samples and swatches. We take a systematic approach including presentations to your Decision Making team as an integral part of our service.
Fit-Out & Refurbishment Projects
For fit-out and refurbishment projects we take care of Building Control submissions, Health & Safety compliance, and coordination of any specialist contractors. Projects are managed throughout by a dedicated Project Manager to maintain compliance, and to ensure that budgets are adhered to and deadlines are met.
For information on Office Planning and Design, check out our office design blogs: 
Some of our 3D interior designs
FREE initial consultation, design proposal & quotation
Get in Touch