How To: Adapt Your Workspace To A Mobile Post-Lockdown Workforce!
As employers plan for staff returning to work, many are considering ways to keep workplaces safe and COVID secure, while considering what is likely to be required of their office space in the months and years to come.
The pandemic has forever changed the way we work, live and communicate. As more and more businesses choose to combine work-from-home with time in the office, flexible office spaces, teleconferencing facilities, activity-based working areas and hot-desking solutions will become more vital features of the efficient office. We also need to find new ways to keep our workers safe, productive and creative.
For many businesses, the amount of office space that is required will change dramatically; this is the right time to review the property portfolio and study use-of-space options to ensure that the business is best equipped to thrive and develop in a post-pandemic era.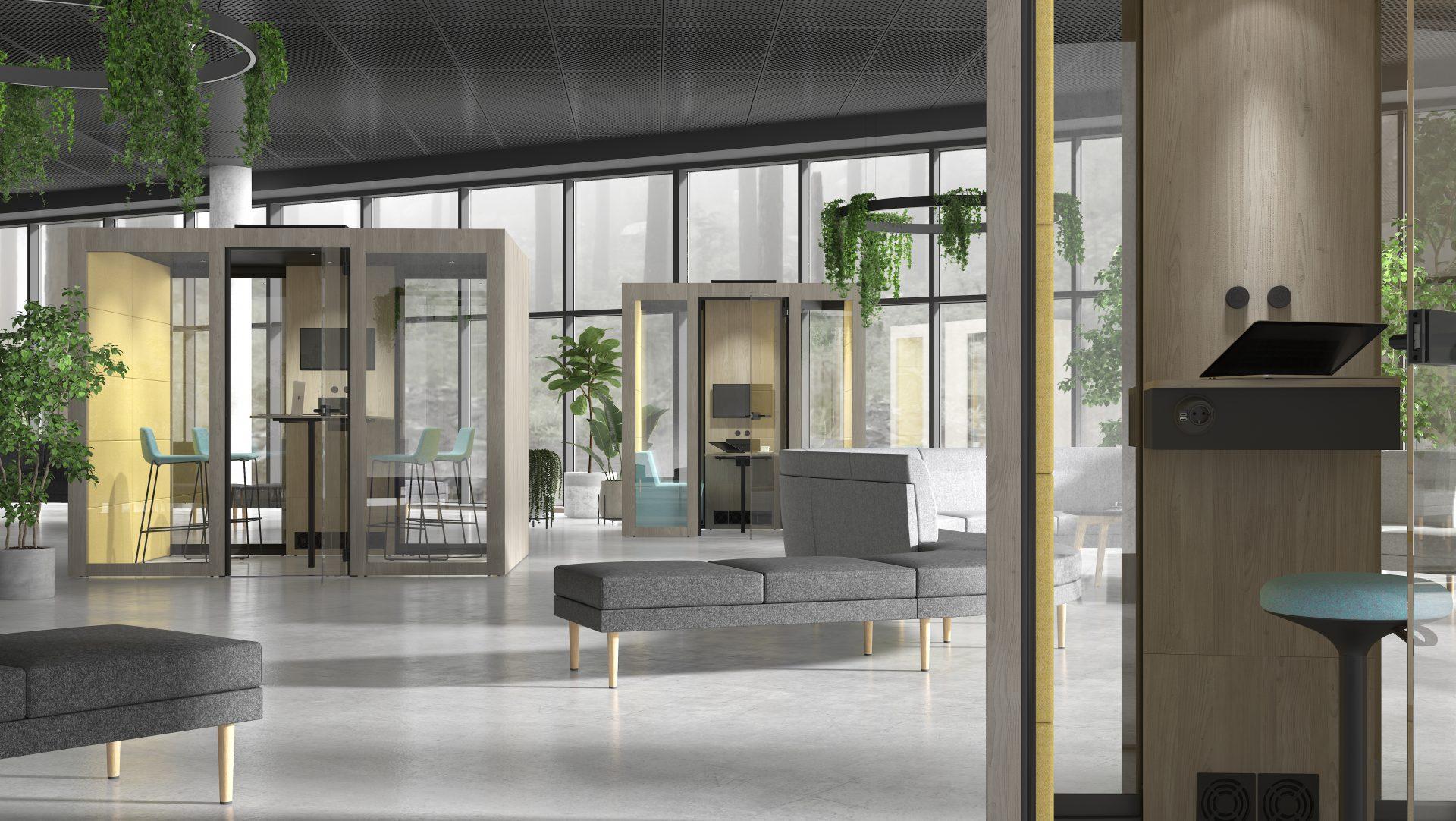 With that in mind, we've pulled together our top tips for a work-ready workplace:
#TIP1
Undertake a review of your office layout and have a space-plan drawn up to ensure you are getting the most out of your office space, and to identify areas where improvements can be made.
#TIP2
Provide protection where it's needed: install protective screens, and position mid-height storage and decorative plant displays to direct foot traffic safely around open plan spaces.
#TIP3
Specify seating and screens in wipeable upholstery, or in fabrics with antimicrobial/antibacterial properties.
#TIP4
Build in Zoom rooms, Insta-friendly backdrop walls, break-out areas for drop-in workers, group meeting pods and private call booths.
#TIP5
Consider upgrading canteens and washroom areas to incorporate 'contact free' fittings and sanitisation solutions to reduce potential for the spreading of germs.
#TIP6
Order ergonomic work-from-home furniture for employees continuing to work from home on a permanent basis, to ensure their wellbeing and help them to maximise their efficiency.
And above all, create a bright, friendly and relaxing environment that staff returning to work in the office will enjoy and feel inspired by. An office that helps attract and retain top talent is a win-win for both employee and employer!
For information on Office Planning and Design, check out our other office design blogs: 
How can Office Options help?
Office Options offers free consultations on office interior design, a free space planning service, free quotations, and a complete office refurbishment, dilapidations and fit-out service.