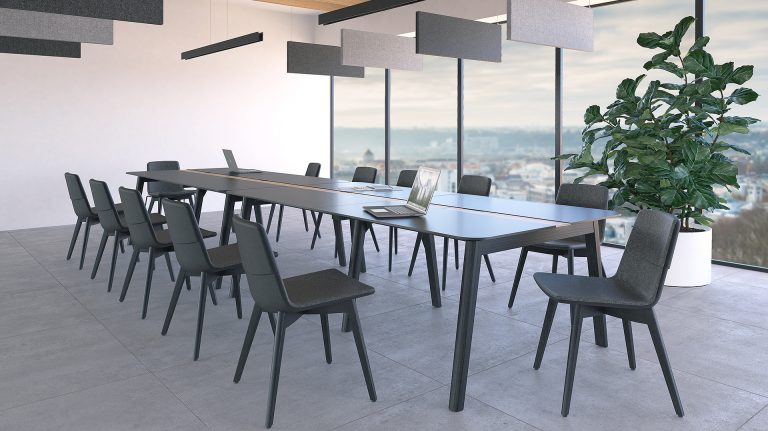 Whether your planned new office will be in a ready-to-use office space that just needs furnishing effectively, or in an empty shell of a building that needs everything designed from scratch, we'd love to help you with your office fit-out.
How Can Office Options Help?
We have experienced teams that specialise in all of the following areas:
Interior design and space planning
Building Control applications
Partitioning and glass wall installations
Suspended ceiling installation
Flooring installation
Mezzanine floor construction
Power and data installation
Lighting solutions
Air conditioning services
Decorating and wall-art services
Window blinds installation
Window frosting & manifestation
Storage wall installation
Washroom fit-outs
Kitchen and coffee-point fit-outs
Bespoke furniture solutions
Reception area design and fit-out
Canteen and outdoor furniture solutions
Furniture design, delivery & installation
Our Approach
We like to begin any office fit-out with an initial discussion to identify your requirements and priorities; we will work to maximise any budget and develop a design brief that meets or exceeds your expectations!
Initial Floor Plans
Next, our Interior Design Team will produce initial floor plans and renderings to help you visualise your new workspace, and we will work with you to create a fit-out and furniture package that allows your business to work efficiently and effectively. We will look at details such as likely business expansion and evolving hybrid working patterns, to ensure your offices are safe and well equipped to adapt to future workplace environment challenges.
Project Management
On progressing to order and project stage, our Project Managers will take care of all project scheduling and planning, including any necessary Building Control approval, and manage the construction and furniture installation teams.
We take care of the challenges and distractions to give you peace of mind with a fixed project cost and work schedule, agreed in advance.
More Information
For more information on Office Fit-Outs, check out our Office Fit-Out blogs:
Some of our 3d interior designs
FREE initial consultation, design proposal & quotation
Get in Touch