Snop UK Limited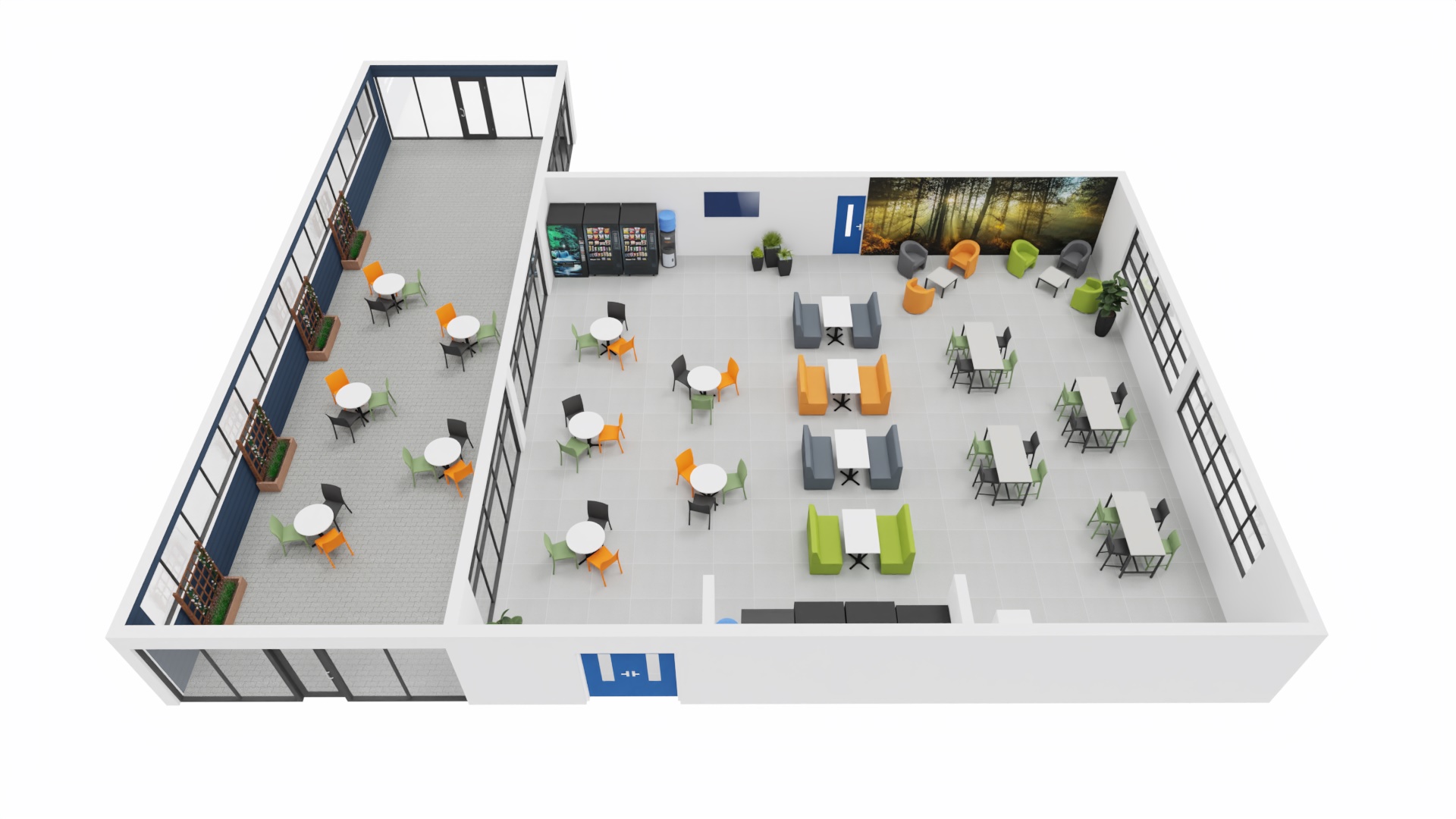 Office Options were asked to carry out a full canteen refurbishment for Snop UK Limited in Sunderland, Tyne and Wear with the aim of providing all staff and employees with a more comfortable and relaxing break-out and dining area for breaks and lunch times.
This what Snop UK Limited's Canteen looked like before the refurbishment…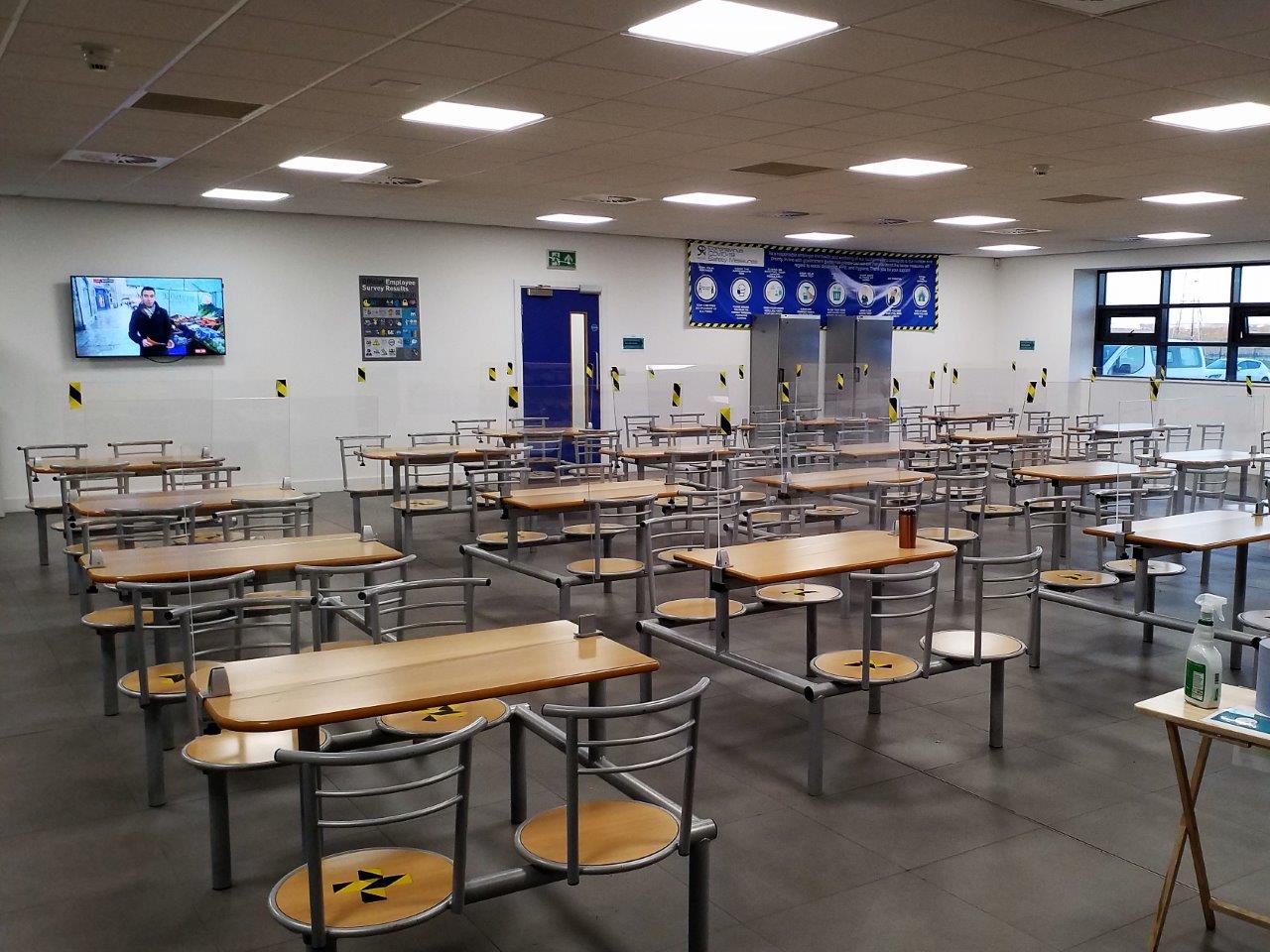 This is what the canteen looked once the refurbishment was complete…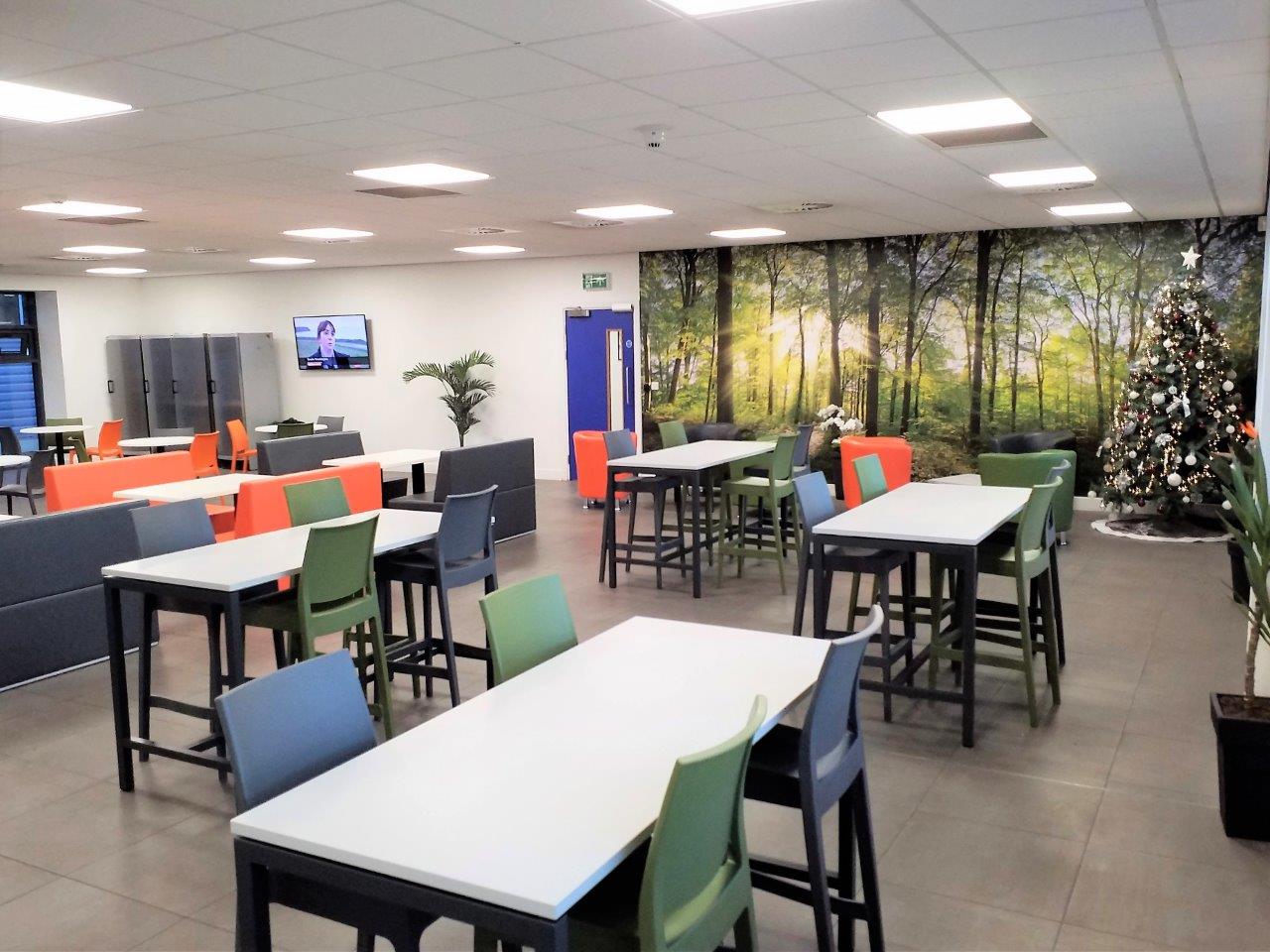 "The service from office options has been great, we were guided through each step of the process and our
contacts couldn't have been more helpful" – Hayley Goldsworthy – HR Manager, Snop UK Limited.
Find out more about this amazing canteen refurbishment project! If you're interested in an office refurbishment for your office space then contact the team today!
Services this project included:
Full refurbishment of the canteen area
The team at Office Options were able to provide a full refurbishment for Snop UK Limited's canteen and break-out space. 3D renders were provided in advance of this project getting underway to allow the client to see what the finished outcome would look like. The refurbishment included a new full height wall mural and small touches such as artificial plants as well as full redesign of the coffee table area and the dining areas of the canteen. The aim of the project was to provide staff with a more comfortable and relaxing area for break times at work.
New furniture for break out areas
In order to complete the new look for this refurbished canteen, Office Options were able to provide a range of furniture options that help create comfortable seating, dining and relaxing areas throughout this new canteen.
FREE initial consultation, design proposal & quotation
Get in Touch