What Are The Essentials Every Office Needs?
Office spaces are extremely important in ensuring a positive and productive working environment. You want to create and maintain a space that encourages employee wellbeing whilst promoting a motivated and hardworking atmosphere in the workplace.
In order to create the optimum working space you need to understand how your employees work, and what their individual needs are to enable them to perform effectively. Whether the aim is to boost productivity or to encourage a more social working environment, changing up your office layout can be the perfect answer. However you consider changing up your office design, there are a few office essentials that you need to consider.
What Does An Office Need?
Ensuring your office space has the right workspaces and meeting rooms helps to create a positive working environment that encourages both efficiency and productivity, allowing your employees to perform to the best of their ability. Whether it's a single piece of office furniture such as an office desk and chair or customised office storage facilities , every office will have some basic office requirements. 
Those that work in an office typically spend a lot of their time there, so you want to make it as enjoyable as possible. Although some spaces can be viewed as more of a 'luxury' there are certainly a few office essentials that are necessary in order to cater to your employees' various needs and create a positive working environment.
What Essentials Does An Office Need?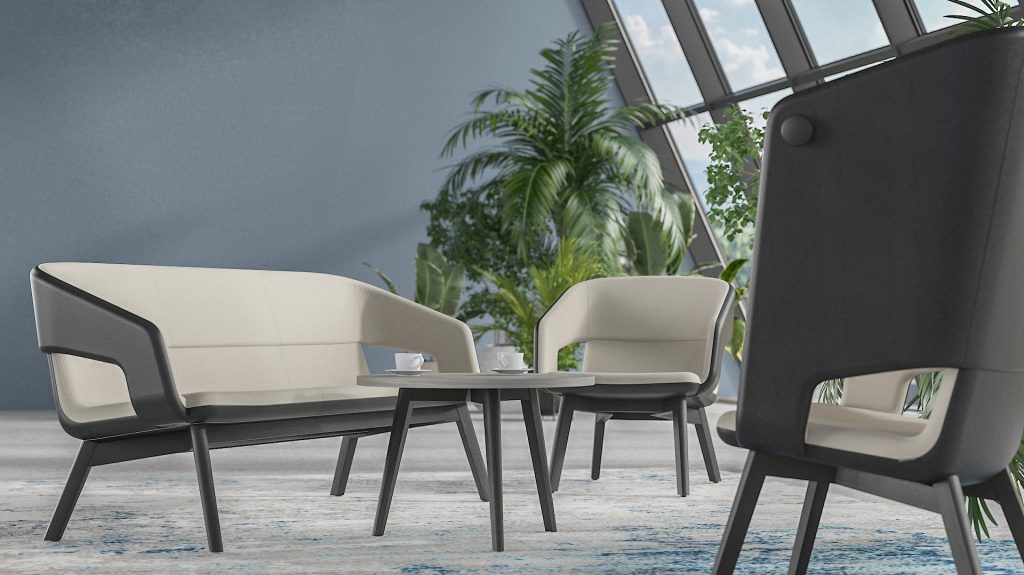 Kitchen Facilities
Every office working space needs a kitchen. An office kitchen doesn't need to be extravagant but simply be a clean and functional space for employees to store and prepare their own meals and drinks. The space should include basic kitchen equipment and appliances such as a fridge, kettle, toaster and microwave, enabling employees to make their breakfast and lunches, along with teas and coffees throughout the day.
If you have a larger area to work with you could include dining tables and chairs for employees to eat their meals!
Storage Space
Adequate storage facilities are important to help keep your office space in working order, ensuring that things are neat and tidy and that all office supplies are easily accessible. A paperless office may be the ideal goal for some businesses, but the reality is that most offices still require some storage, and it is worthwhile investing in a solution that will make most efficient use of the available office space.
Breakout Areas
Incorporating breakout areas into office designs is becoming more and more popular. Similar to a kitchen being the 'heart of the home', breakout areas are seen to be the heart of an office space. This area provides a separate space for employees to eat and relax, take coffee breaks or socialise and even hold informal meetings without distracting those still working.
A breakout area encourages employees to step away from their desk during their breaks, acting to discourage them from continuing to work during their lunch break. This is something that most companies remind employees to do to support their mental health and wellbeing when working long hours.
Incorporating this area into your office working space can also help improve company culture by encouraging employees to interact with each other and those they don't cross paths with during their regular work day.
A breakout area should include comfortable seating and tables where employees can sit and socialise and can even be used for an office party outside of working hours!
Waiting Area
First impressions are everything! Your waiting area provides a separate, comfortable and welcoming space for visitors and clients to sit and relax before heading into meetings. This space will also be the first impression of your business so it should represent your company well.
The space should be made up of a comfy seating area (or a few if you're a bigger business!) along with some coffee tables for visitors to enjoy their tea or coffee whilst they wait. It may be worth including small features within your waiting area, such a lamp, plants or any other stylish feature that can help make the perfect first impression!
Quiet Zones
While sociable offices are encouraged and great for company culture, they can become overwhelming for people who need a quieter working environment.
It's therefore important to have designated quiet zones so that employees that wish to disperse from the main office area, to somewhere more peaceful, have somewhere to go. These quiet zones should be fully equipped to be a functioning office space with ergonomic furniture including seating, desks, keyboards for and so on.
Interested In Improving Your Office Space With Office Essentials?
If you're interested in improving or redesigning your office working space the team at Office Options are here to help. We offer bespoke office space planning and design services, along with a variety of other services, to help you create an office working space that caters to all of your employees needs. Contact the team at Office Options to find out more about how we can improve your office space!