Implementing Work-Life Balance Into Office Design
According to recent statistics, it was reported that 26% of work is actually done outside of normal (and paid-for) working hours. That may not seem like a huge percentage, however when you consider the amount of hours this may take up and consume from your down-time outside of the office, it could lead to issues within the workplace. 
A healthy work-life balance is craved by most people and it is something that your office space can actually implement in terms of the floor-plan, design features and furniture chosen. So let's take a look at how you can help to implement a work-life balance into your office design in 2020:
Top Tips For Improving Work-Life Balance In Your Office Design
Agile Working Spaces –
Agile working spaces are specifically designed with the intent of allowing employees to have the choice to move around the office and work in areas that are supportive to the task they are working on. 
For an employer, implementing agile working spaces can help to highlight the performance of your team. It can help you recognise what conditions are best for particular employees, as some may prefer to work in a busier environment where there is a lot going on, the phone is ringing and clients are entering. But on the other hand, you may have staff members who require the use of a quiet room to be able to work best for them. 
Here at Office Options, we can help your business to implement agile working spaces with a Space Planning and Management consultation and the design and fit of Meeting Pods and Third Space furniture. 
Our Space Planning and Management service includes a comprehensive design, development and delivery style of strategy. 
We will work with you to:
Develop and recognise your goals and objectives

Maintain and improve your team's communication channels

Enhance your team and focus-time work areas within your organisation
Our design team provides CAD floor plans and 3D renders, mood boards, furniture samples and swatches. We take a systematic approach, giving presentations to your decision making department and pride this as an integral part of our service. 
We take care of Building Control submissions, Health & Safety compliance and coordination of any specialist contractors. All projects are managed throughout the process by a dedicated Project Manager to maintain compliance and to ensure that budgets are adhered to and that deadlines are met.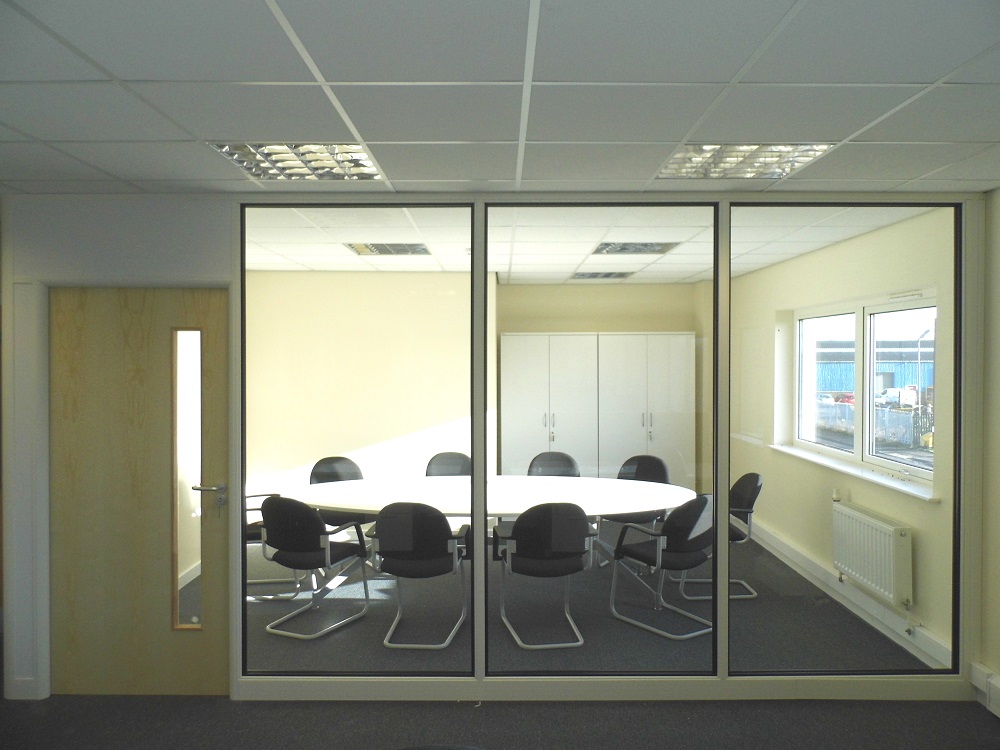 Along with our Meeting Pods and Third Space furniture fit-outs which are designed to serve as quiet study pods, creating a relaxed and casual ambience in the office make a great addition to the workplace with increasing numbers of staff working wholly or partially off-site or from home these days. 
The traditional concept of one desk per staff member has become obsolete over the years. Replacing personal desks with a hot-desking solution tailored to the number of staff present at any one time frees up floor space which can be well utilised by a third space solution incorporating a blend of collaborative meeting points and focussed work areas.
Forward-thinking employers seeking to attract and retain top talent are increasingly turning to more casual interiors, often blurring the lines between work, coffee shop and home. The options for creativity are endless, but the sheer choice can be confusing. This is where we can step in to help! Our design team can produce space-plans and 3D renders to help you visualise your concept and then we can bring your new space to life!
Create Solely-Purposed Boardroom / Meeting Spaces –
Another aspect of the struggle between a work-life balance in the office can be caused by not having a specific routine or space to arrive to when important meetings take place. 
If you have a big meeting in your diary, the addition of one of our Boardroom and Meeting Spaces can help massively in terms of organising, preparing and conducting . 
Your team knows that the room is available for that specific purpose, and it can help to shift your mindset into the 'business deal' mindset ahead of the meeting or appointment. Helping you to wind down once you close the door behind you. 
Boardrooms and Executive Offices typically require some special attention to detail and quality of finish. We can offer assistance in selecting furniture finishes, whether wood veneer, laminate, or glass, and provide sample swatches for fabrics, wallcoverings, blinds and flooring.
We can draw on a vast selection of quality modular boardroom table and executive desk ranges, or if you are looking for something unique or bespoke, we can have your furniture designed and made to your exact specification.
Your furniture can be fitted with customised power and data points, and we can design and install coordinated storage, cloak cupboards, credenza units, refrigerator units and coffee points etc. to meet your requirements.
We can supply wall-to-wall fitted storage and display units to complement your boardroom furniture or desks, with integral display screens and power and data provision as required.
Looking for something simple and on-trend? No problem, we can design boardrooms and executive offices to almost any spec and budget!
Break Out Space –
Having somewhere to enjoy your lunch away from your desk is a massive bonus in terms of allowing your team that little bit of wind down, 'me-time' in the working day. 
There is a rapidly developing trend towards multi-use canteen & break-out areas in both commercial and educational organisations. A carefully specified canteen area can double up as an informal meeting area, a quiet work area or a hot-desk workstation. It can also be a central social hub where new ideas are exchanged and developed.
To meet this demand, there are now a huge variety of canteen and break-out furnishing options.
Our job is to understand your objectives and guide you through the options to a coordinated solution that meets your budget requirements and adds value and flexibility to your workplace.
Get In Touch Today…
If you would like to work with our team here at Office Options to create the ideal work-life balance within your office design, then please do not hesitate to get in touch today! Give us a call on 0800 342 3179 or email us at sales@officeoptionsuk.com.