How Office Options Can Add Value To Your Workplace
Your workplace tends to be the one place, excluding home, that you will spend the majority of your time. Working Monday to Friday, we often see our work colleagues more than we manage to meet up with our friends and family, and the four walls of our offices are where we spend our longest days, so it's no surprise that British employees are reported to work for 34 hours and 26 minutes a week, on average. 
A dedicated and hard-working workforce will always make for a successful business that continues to add value to the company. Therefore one way that you can give a little something back to your team can be through the addition of valued extra space throughout the office. Whether this be social spots to occupy lunch breaks, meeting pods and so on. So let's see how Office Options can add value to your workplace, and what we can design for you… 
How Office Options Can Add Value To Your Workplace
Segregated Areas
If your workplace is blessed with a large floor plan, then why not introduce segregated areas to dedicate individual tasks, for your staff to best utilise the space to maximise their productivity. The following spaces that we can create for you and your team here at Office Options are:
When working in an open space office environment, it can sometimes feel like you are sitting inside a fishbowl with so many people around. Meeting Pods and Third Space Furniture areas create the perfect outlet for quiet meetings to commence in a slightly more relaxed setup, not to mention that they can also be used as a casual corner to get your work completed with no distractions. 
Opting for more casual interiors are a direction that we have seen many forward-thinking employers take on, as they seek to attract and retain top talent. As workspaces begin to become more mobile, with employees working from home, or working away part of the week, it is always nice to be able to create a comfortable headquarters for them to return to, that they feel has been designed to support their work and is flexible to be tailored for specific use to really get the most out of the new development. 
If your workplace sees a lot of clients coming through the doors on a regular basis, then we always recommend that you implement a private Boardroom Fit Out so that your important meetings can take place away from the rest of your workforce. Especially if you are discussing confidential ideas, plans or information – you don't want any eavesdropping! 
When it comes to your Boardroom design, you want to make it look professional, clean and highly functional. It should reflect your brand. If you are meeting with a client to sign deal for a lot of money, but you have nowhere to sit in private or nowhere to display your presentation with ease, then you could run the risk of not looking prepared or serious enough. The Boardrooms that we can supply you with here at Office Options typically require some special attention to detail and high quality of finish. 
We can offer assistance in selecting furniture finishes – whether it be wood veneer, laminate, or glass – and provide sample swatches for fabrics, wall coverings, blinds and flooring. We have it all covered so you can be ready to move straight in! If there is a specific design in mind that you would like, then we can also work on bespoke projects with all of our clients to have your furniture designed and made to match your exact specifications.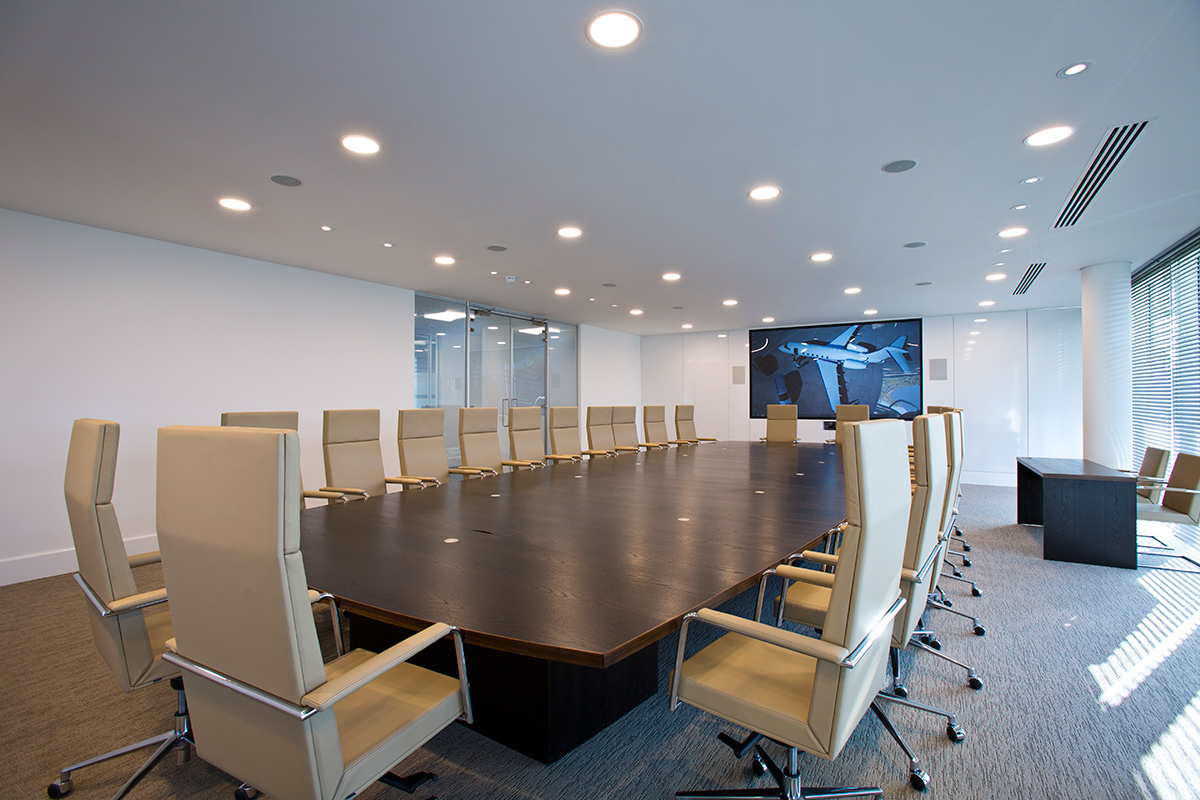 If your business sees many clients arriving for appointments then it is always beneficial to have a waiting area designed within your office space. In an ideal world, we would like to think that all of our appointments turn up on time, however sometimes people arrive early, and nine times out of ten, they would just get on with some work or catch up on emails while they wait – but where do you assign them if you have no waiting area?
If you are a small business owner and don't think you are at the stage set for a full-blown waiting area to be fitted out, then fear not. It doesn't have to be a large space, but just an area that has been created to house comfortable seats, and a coffee table, perhaps even a water machine or fountain, as a section to welcome your visitors to sit down and enjoy.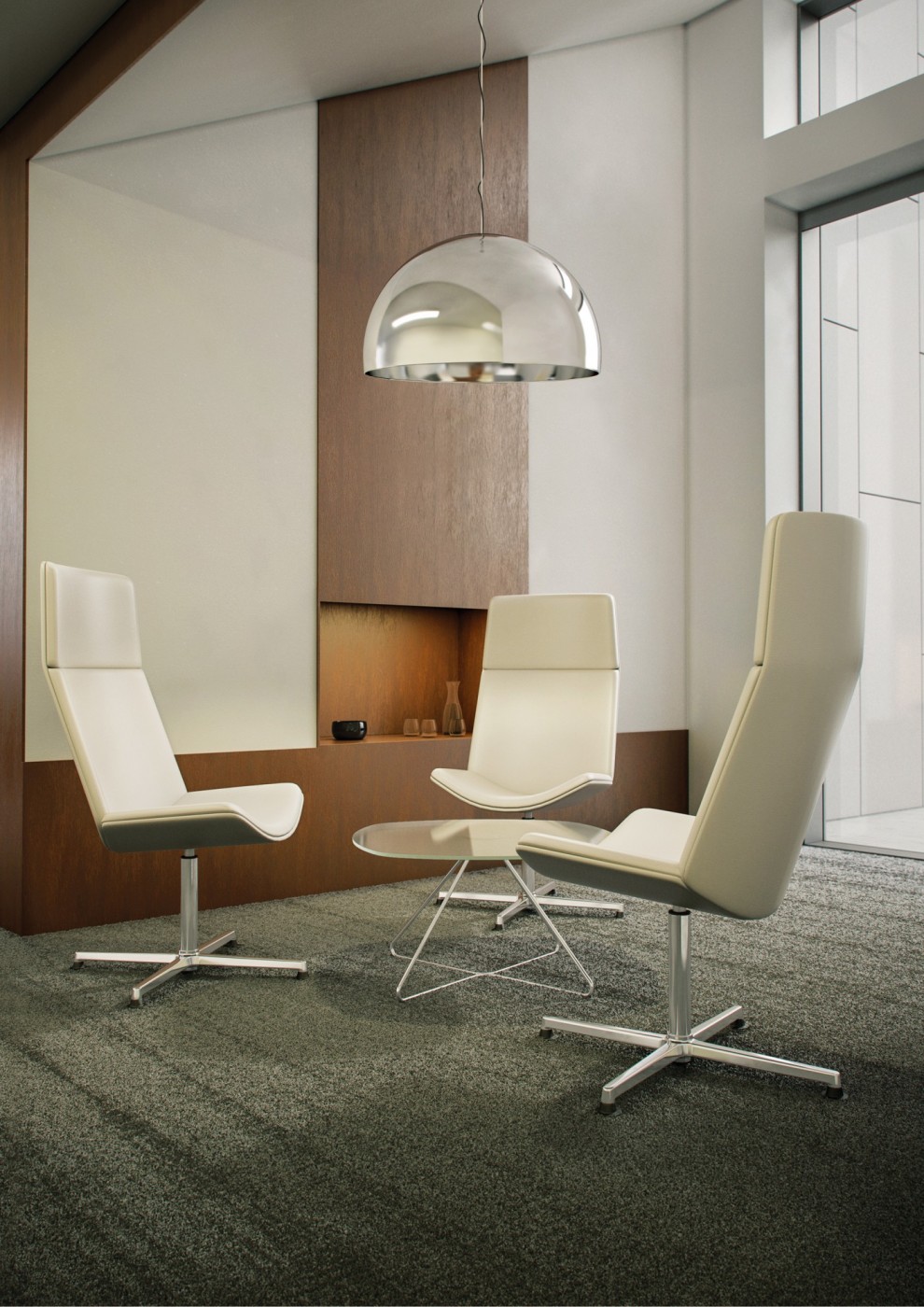 We've all been there before when we have made plans to meet friends after work – but don't have the time to quickly go home and get freshened up and changed before we go out. So why not consider employing Office Options to create an inviting, comfortable and easy to use washroom fit-out? If you are concerned about the amount of space it could take up, then fear not – we will always make it work for your exact specification – for example, you could incorporate it into your bathroom design to bring the two together. 
Shower areas, disabled access toilets and baby changing facilities can all be planned into your scheme at the design stage to ensure maximum efficiency and user convenience is at the forefront of your design.
Here at Office Options, we provide the complete solution including anti-slip flooring, wipe-clean wall panels, lighting and ventilation, and a vast choice of benching, lockers, toilet cubicles and vanity units down to the smaller details such as hand dryers, waste paper bins and towel and soap dispensers.
Having a specific area that your team go to enjoy their lunch is crucial for both workplace productivity for the health and wellness of your staff. Nobody wants to have to eat their lunch at their desk, among a pile of papers reminding them just how much they have to get through before the end of the day. So why not redesign your kitchen area, perhaps introduce breakfast bars to encourage social time while taking an hour or so away from your desk? Or multiple coffee tables and comfortable seating to allow for a coffee break or a quick five minute check in with fellow colleagues. 
Your employees will always feel more inclined to use the space when it looks and feels nice, not to mention it may encourage workers to bring their own meal prep to work and save some money from popping out each day. 
Get In Touch Today…
If we have inspired you to add value to your workplace today, then please don't hesitate to get in touch with our team! Give us a call on 0800 342 3179 or write to us at sales@officeoptionsuk.com and we can discuss our services with you, and come out to help you decide on the perfect solution for your space!