Top Tips For improving Workplace Productivity
It's a popular opinion that the space in which you work can really affect HOW you work. This is where Office Options step in!
Your productivity levels, and your ability to concentrate and focus, are influenced by your environment and the inspiration it can create. For example, a bright and airy work space can make you feel refreshed, awake and focused when you walk in on a morning, as opposed to a small, dark and dingy office space that would make you feel suppressed and hindered. Coming up with ideas that you can follow through in order to improve this, while working on a million and one other tasks can be tricky to say the least. But with Office Options, this never even has to be a concern! 
Our team of highly qualified, experienced professionals can create high-performance workplaces, develop complete commercial interior project management schemes, and deliver inspirational office interior fit-outs throughout businesses across the UK, to create fresh, innovative and exciting places to work. 
Want to know some of our top tips for getting the most out of your office space? Of course you do! First let's begin with a run-down of some powerful statistics…
The Power Of A Well-Designed Office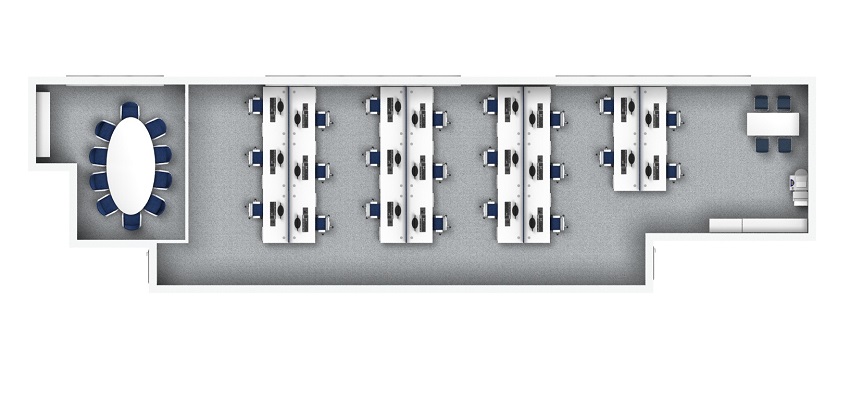 Did you know…
85%

of employees are dissatisfied with their workplace.

Open Plan Design? The average office worker loses

86 minutes a day

due to distractions. 

Strong office design can make employees up to

33%

happier. 
Office Design Tips To Increase Workplace Productivity
With the statistics above at the forefront of our mind, we want to share our top tips on how Office Options can transform your workplace to maximise your workplace productivity. 
Aesthetics & Aromas:
Lighting – 
Can you imagine how it would feel working in a dark or poorly-lit office space every day? Especially during the British winter months when daylight hours are scarce to begin with. It would make you feel tired, unmotivated and generally low in your mood. This is why your source of light is vitally important within the workplace, to give the best possible opportunity for your workforce to stay alert, positive and hold concentration and focus levels for longer. 
Ensure that your office is well-lit by utilising your window areas if your building is lucky enough to have them. Open your windows to allow a constant flow of fresh air to come through and try to position desks as close to a window as possible to see an improvement. 
If your office building is not very fortunate with natural lighting, then modern LED lighting solutions can make an impressive improvement.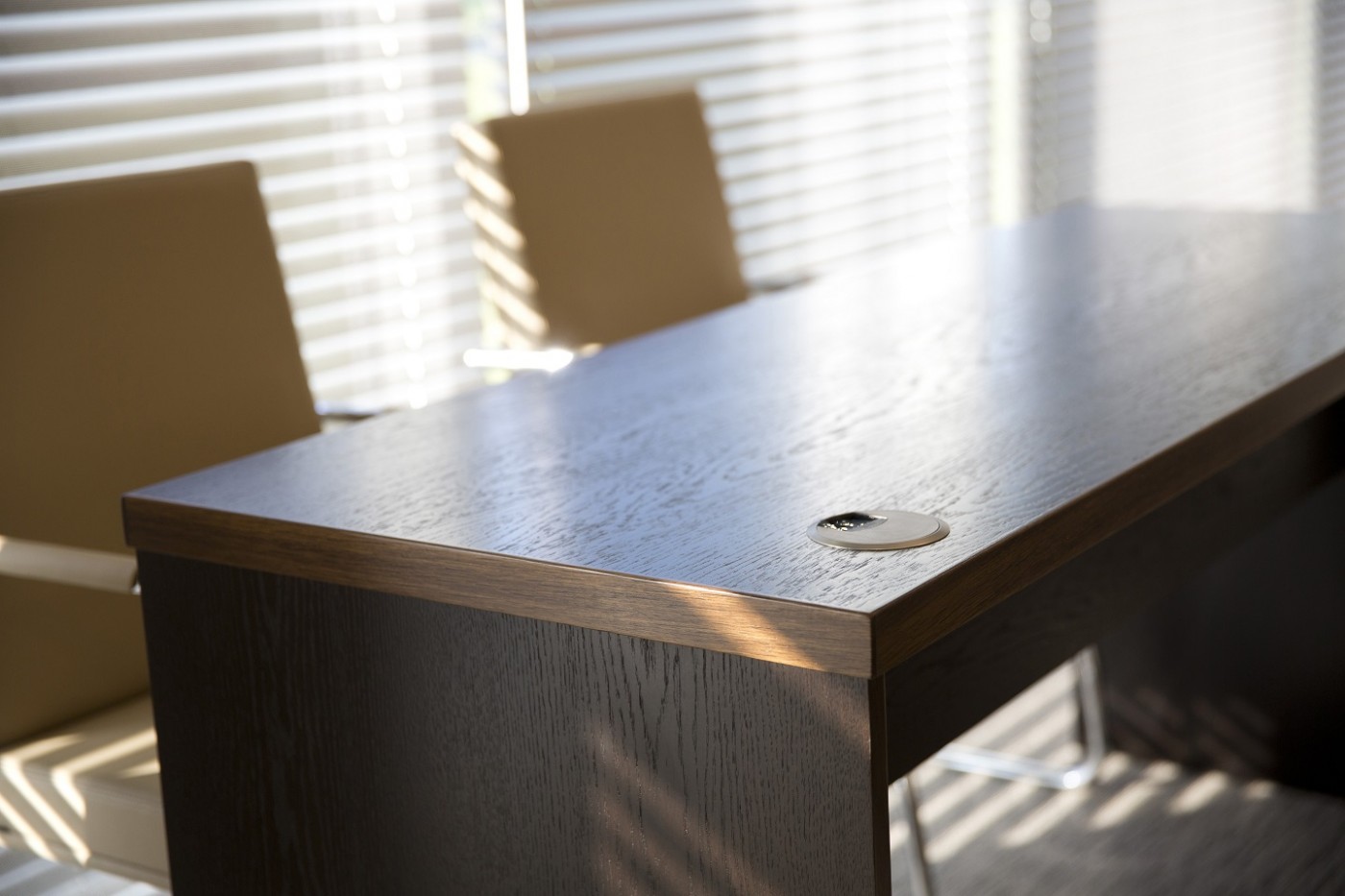 Colour Palette –
Colour has a great influence on an individual's mood and emotion. Whether you choose to paint an entire feature wall, or you wish to incorporate colour through office chairs or desk accessories offering vibrant hints, the choice is yours. There are three primary colours that stimulate the mind, trigger an emotion and lead to improved productivity in the workplace. 
Red – Great for Construction sectors, as it provokes a sense of urgency and reactivity. 
Yellow – Stimulates emotion, evokes happiness and is a general mood uplifter. Perfect for creative industries.
Blue – Restful to the eye and soothing to the senses, which can lead to improved productivity. Often used to assist focused concentration in repetitive industries.
Top 10 Colour Suggestions for Workplace Productivity:
Off-White

Teal/Light Blue

Gray

Light Blue

Blue-Gray

Brown

Pastel Yellow

Purple

Green

Orange
Scents – 
Along with the temperature of a room, the overall scent can impact how your workplace operate. An overpowering scent can cause headaches, increase nausea and be distasteful. Recommended scents perfect for any office space are:
Pine – increased alertness
Cinnamon – Improve focus and attention span
Lavender – Stress relief and natural relaxation method
Peppermint – Uplifting, refreshing 
Citrus – Awakens, energising
Organisation: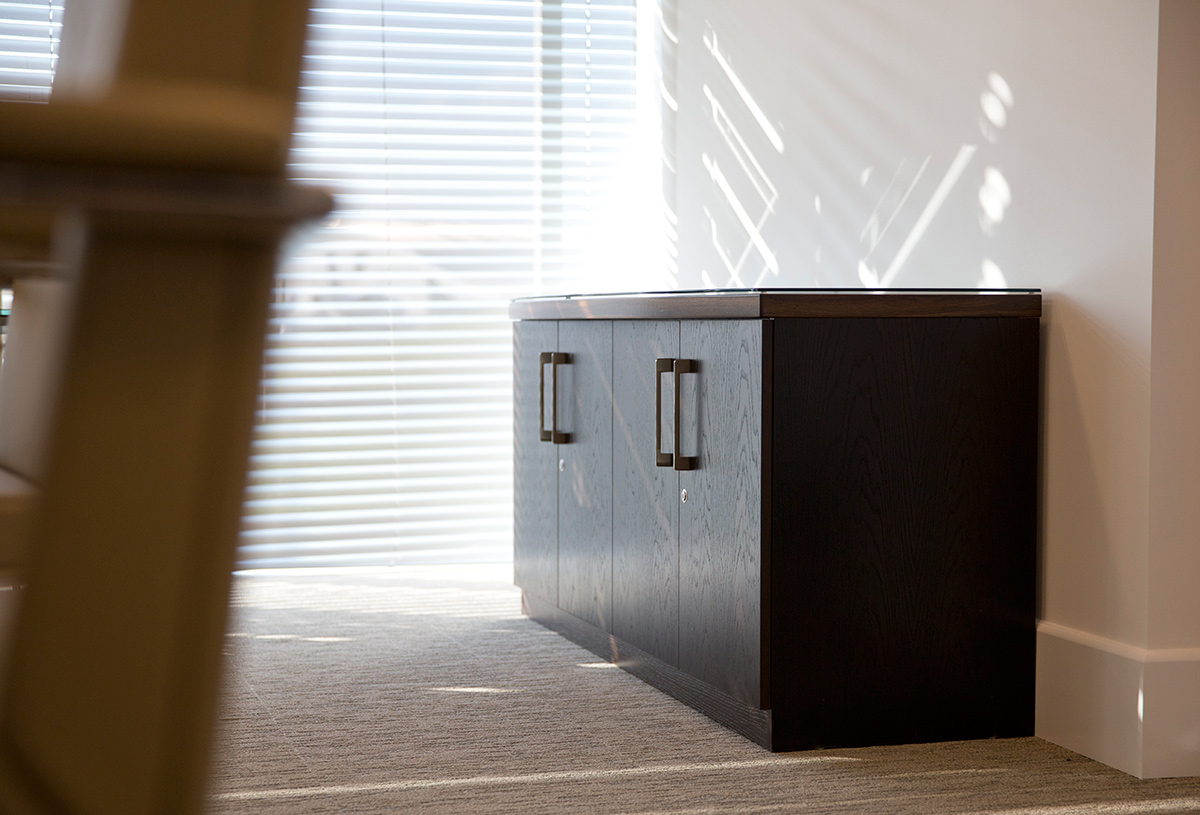 Clutter is no good for mind nor soul. It can make you feel stressed, overwhelmed and lost. Simply create stations for storing paperwork, technology devices and general appliances that you reach for regularly throughout the working day. 
Build flexibility into your office design, allowing for the various needs of the workforce. Do you really need one desk per member of staff, or can you adopt a flexible working practice and make reductions in the number of desks required?  Can staff who only visit the office occasionally be given a bespoke hot-desk environment to ensure maximum productivity while they are around? Developments in technology and communications means that employees often no longer need to be tied to one particular desk or workspace; provide hot-desks and breakout areas where staff can meet and collaborate.
We all need regular drinks and snacks to keep our energy and momentum up while working hard throughout the day. To avoid any clutter or mess, create a particular refreshment station within the office, asides from the kitchen, to keep everything in one place. Invest in a water fountain for the corner of the room, a vending machine for fruit/energy bars.
What Office Options Can Do For Your Business
Our team at Office Options believe in providing a complete package service for our clients, guiding you through the many options we have available, and efficiently coordinating all aspects of your project. We can advise on agile working strategies that aid in increasing workplace productivity, and our interior design services can lead to efficiencies of spatial awareness and helping to lower premises running costs. 
We can assist your business in any or all of the following areas: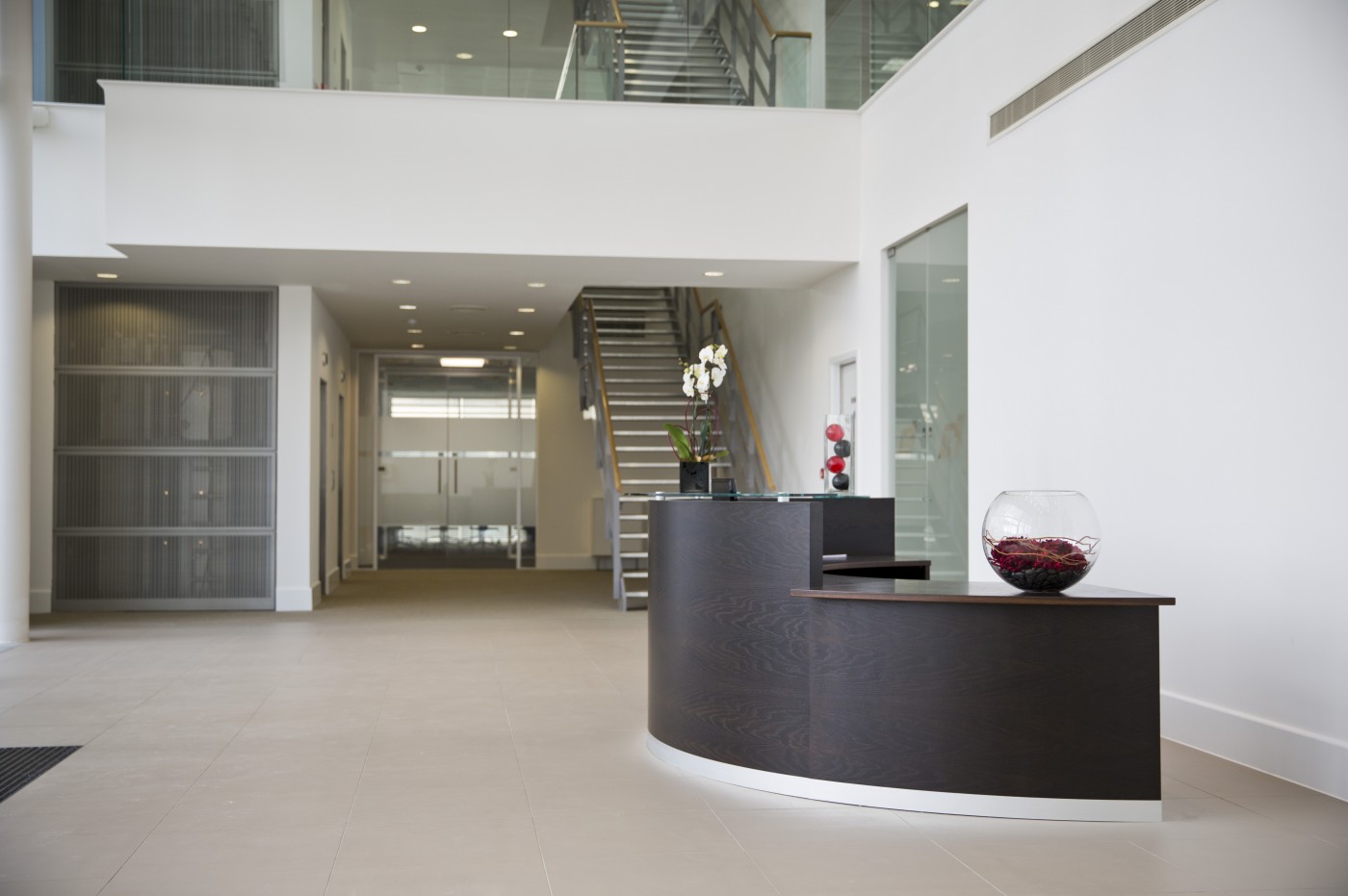 With an impressive Case Study of clientele including Newcastle International Airport, Spire Healthcare, Go North East and many more,  we can assure you that we have experience in approaching industry projects with a varied background, to meet the demands of each business.  
Whatever the nature of your project, refurbishment, office move or new-build fit-out, you can be assured of a friendly and flexible approach with our team here at Office Options. We take care of the stressful aspects of your project, leaving you free to focus on your business priorities. To discuss your project idea with an experienced member of our team, please don't hesitate to get in touch! Give us a call on 0800 342 3179 or write to us at sales@officeoptionsuk.com.