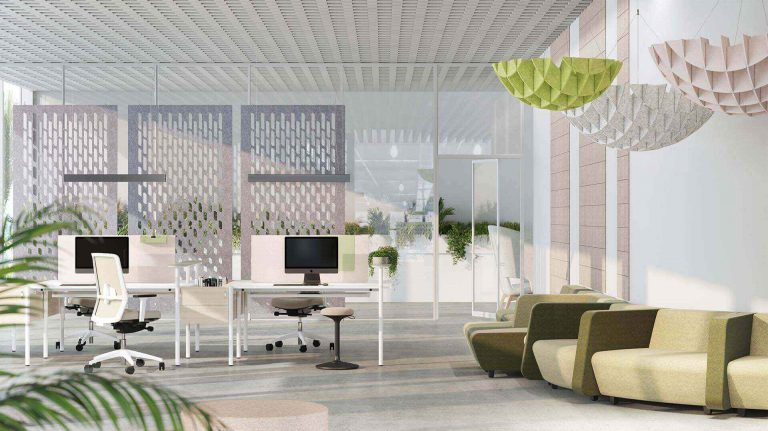 There are many challenges to an office refurbishment project, but our longstanding experience means we have come across most of them. We have the experience, techniques and suggestions that will help to make your project efficient, stress-free and ultimately very effective.
When it comes to planning a commercial office refurbishment there is a lot to consider, including office space, office furniture and how any refurbishment will affect your existing office space. Refurbishing your office is a great opportunity to affect positive change and improvement in business performance, increase staff productivity, staff morale and staff retention.
Does Your Office Space Face Any Of The Following Challenges?
Over time office spaces can become physical spaces that no longer serve their purpose. Here are some of the signs that your space might be in need of an office refurbishment:
Struggling for functional space
Low motivation of employees
Decreased productivity and efficiency
Lack of collaboration
Lack spaces and furnishings best suited to assist evolving hybrid working patterns
Poor lighting
Undergoing a rebrand and needs an office that reflects this
What Is An Office Refurbishment? 
An office refurbishment refers to making changes to improve your current office space, making it more functional and efficient. Providing a great opportunity to enforce positive change, a commercial office refurbishment involves and takes into consideration a variety of factors to help transform your office space.
When it comes to your office design, it's important to keep in mind the reasons that you're carrying out a refurb, and ensure these remain central to any decision making when deciding what changes you wish to make to your office. Getting employees involved by asking opinions will also prove to be extremely valuable, helping to ensure that you're creating an office environment that will benefit and motivate them on a day to day basis. Office refurbishments are always a very detailed process and you want to get everything right when creating your new office space that suits both your business and your employees.
An office refurbishment can involve big structural changes such as installing new walls, or removing existing ones to help create a more collaborative and motivating work environment, down to selecting new furniture to help support the more hybrid working environment, allowing employees to work as productively as possible.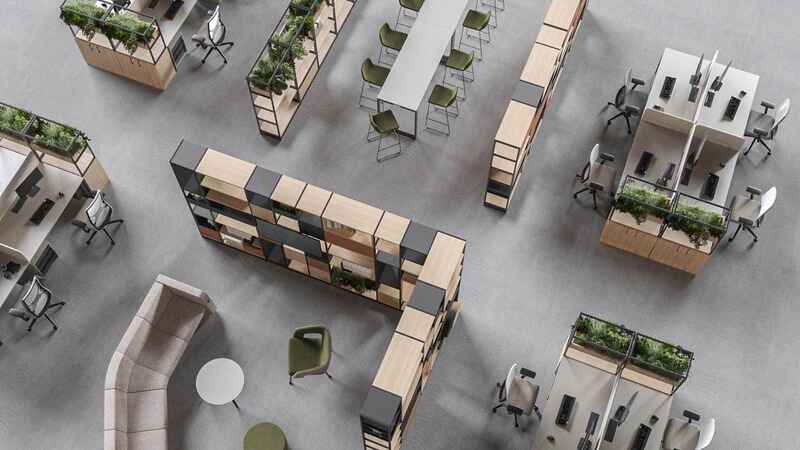 What Does A Commercial Office Refurbishment Project Involve?
A commercial office refurbishment project has a number of benefits. Opting for a bespoke office refurbishment can allow you to gain a fresh perspective on your existing spaces, whilst creating the best solution for your business and employee needs. Here are the steps of a commercial office refurbishment process:

Complete Workplace Design Consultancy
Office Options has years of experience in resolving issues from the initial concept planning to the final project handover.
We provide a complete workplace design consultancy and project management service to ensure that your project runs on time and to an approved schedule. Our Project Managers are trained to ensure they minimise disruption to your business and to provide you with the benefit of a single point of contact for all aspects of your office refurbishment project.
Initial Office Refurbishment Concept
We will guide you through the initial concept, budget and design stages, including any necessary Building Control approval, as well as manage the construction and furniture installation teams. We take care of the challenges and distractions, and provide you with a fixed project cost, agreed upon in advance.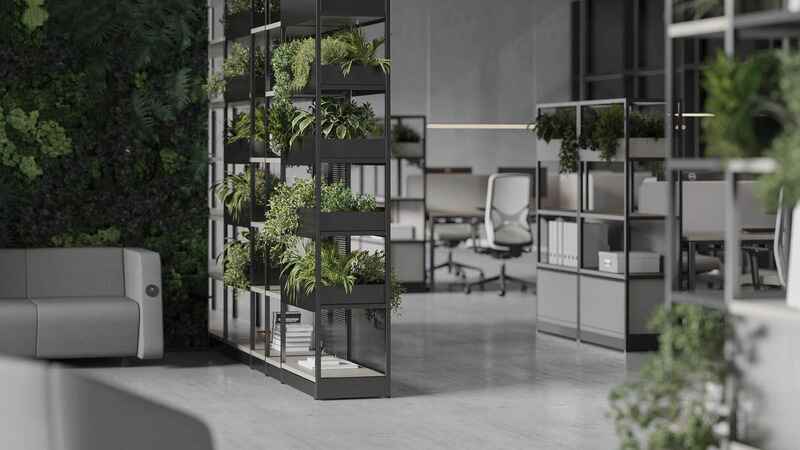 How Much Does An Office Refurbishment Cost? 
Commercial Office Refurbishment costs can vary greatly depending on the size of the space, and the needs and requirements of the new office. The cost can be dictated by a variety of factors from timeline to furniture required, a few of these include:
The type of work entailed
If your office refurbishment requires changes that are more cosmetic and mainly consist of decorative changes, such as new flooring, decorating and installing a few room dividers then the cost for your office refurbishment will be less costly than if you require structural changes. Structural changes such as building new office partition walls or tearing down existing ones, will come with a greater price tag.
Timeline
The length of the project will heavily dictate the price. If you are working to a tight deadline your office refurbishment will likely cost more, as it will require more workers and longer hours.
Furniture and fixtures
The type of furniture you choose for your office space will also be a determining factor. The more furniture you require, such as desks, chairs, meeting pods, phone booths and breakout seating areas, and the higher the office furniture specification required, the more expensive your overall project cost will be.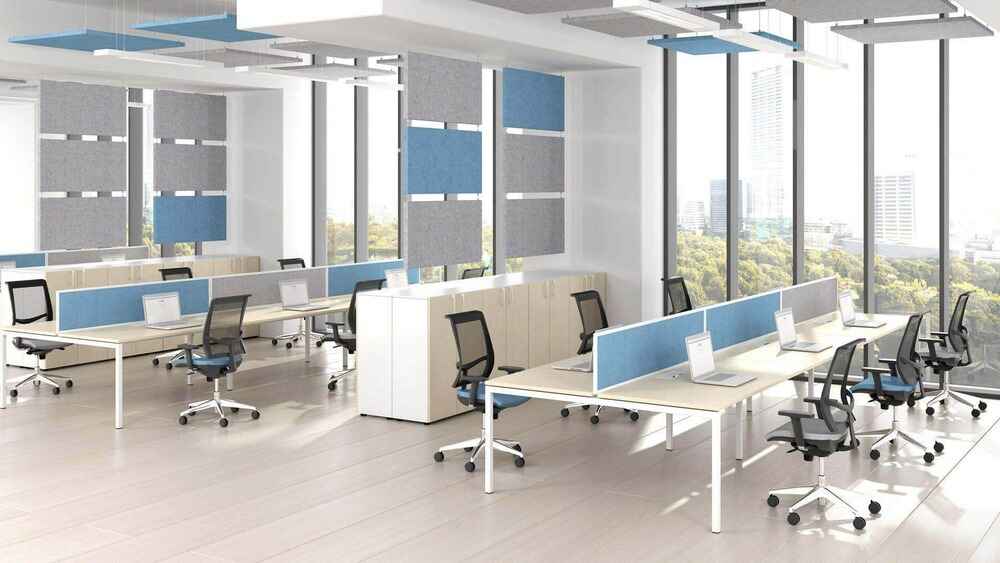 We Are Office Refurbishment Specialists
We have vast experience in all areas of office fit-out and refurbishments, including:
Installing partitioning & glass walls
Suspended ceilings
Joinery
Decorating
Floorcoverings,
Mechanical & electrical services
Plumbing, heating, ventilation and air conditioning services
Toilet & washroom installations
Kitchen installations
H&S management, Building Regulations approval applications
Window blinds installation, window frosting & manifestation
Storage wall installation
Bespoke receptions and furniture design and installation
We look forward to taking care of your project on your behalf and creating your newly refurbished office.
Update Your Office Space With Our Commercial Office Refurbishment Services
At Office Options we have the project management experience, techniques and suggestions that will help to make your project efficient, stress-free and ultimately very effective. Unlike other office refurbishment companies, we aim to make your office refurbishment project tailored for the working practices of your business.
If you are considering refurbishing your office space and are interested in finding out more about our services, don't hesitate to get in touch with the team.
To find out more about Office Refurbishments, read our Office Refurbishment blogs:
Some of our 3D interior designs
FREE initial consultation, design proposal & quotation
Get in Touch